Opposite the central station of Leeuwarden

Parking garage at the hotel

At 5 minutes' walking distance from the vibrant centre

The meeting place of Friesland
The Oranje Hotel is located opposite the station and 5 minutes' walk from the historic centre. The hotel can also be easily reached by car. The Oranje Hotel has already been in existence since 1879 and has been renovated several times since then. In Brasserie Oranje you can enjoy a delicious dinner or a high tea or lunch. A perfect location for those who want to stay overnight during a weekend away in convivial Leeuwarden.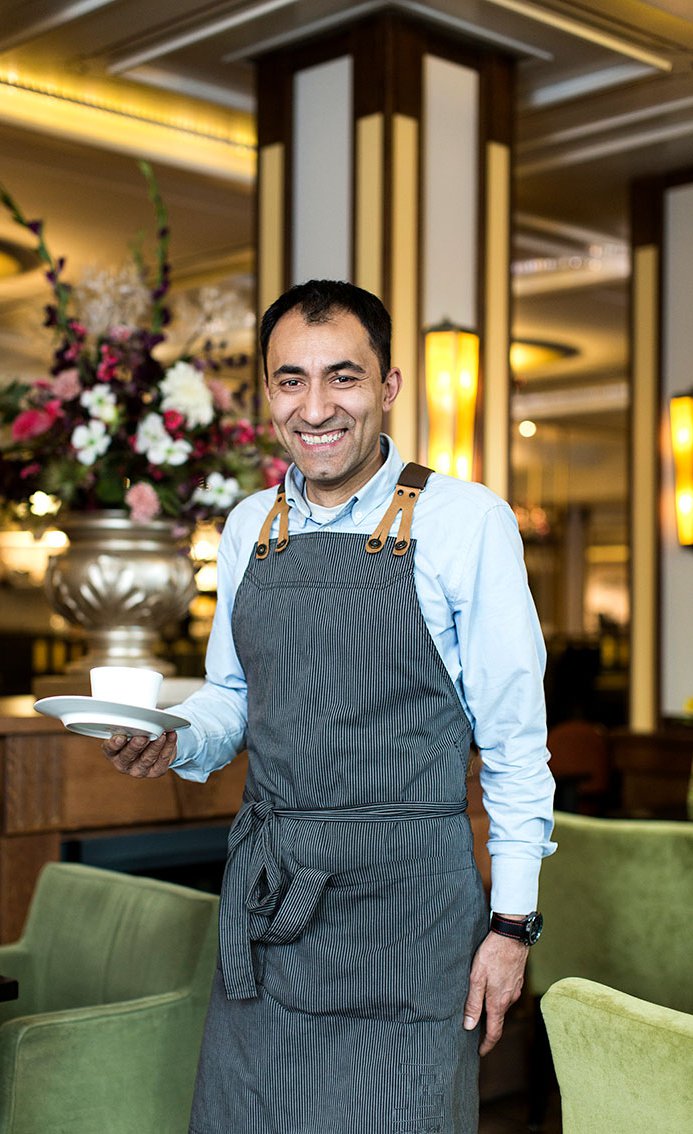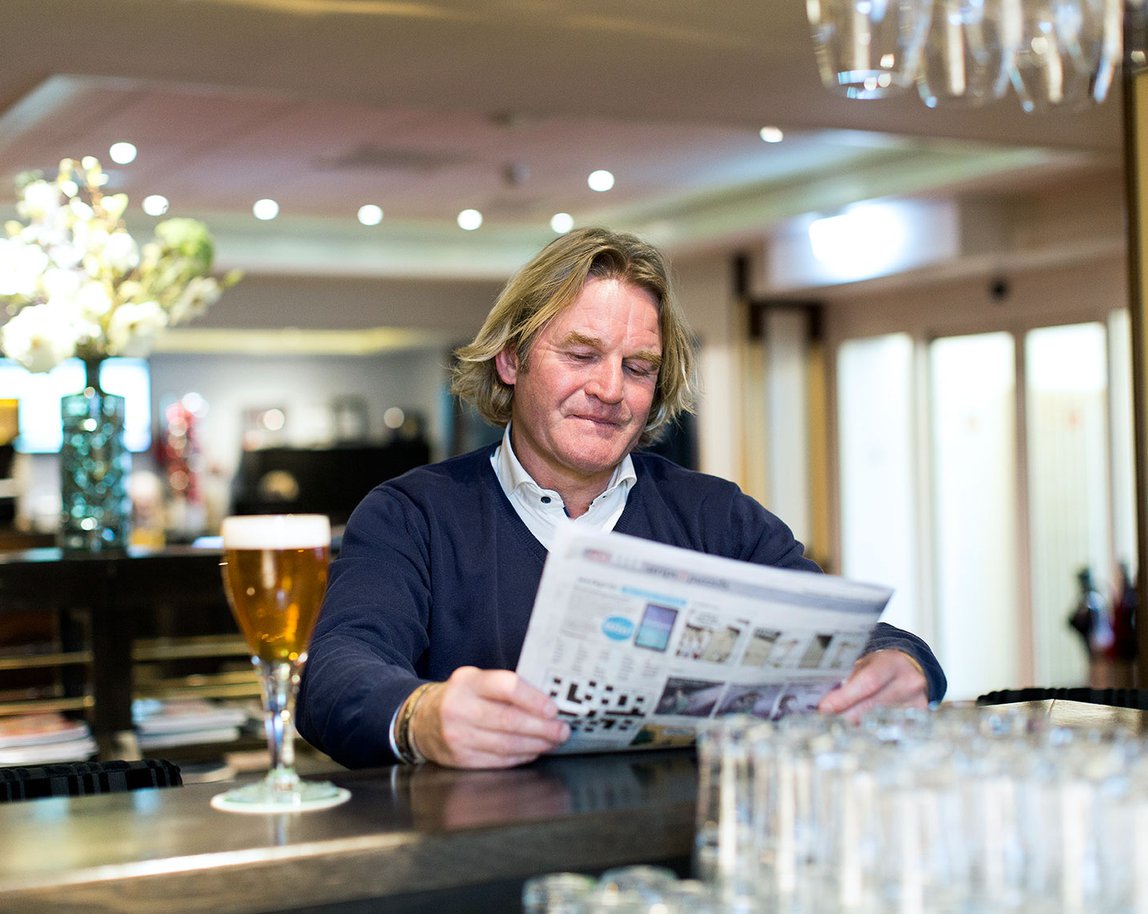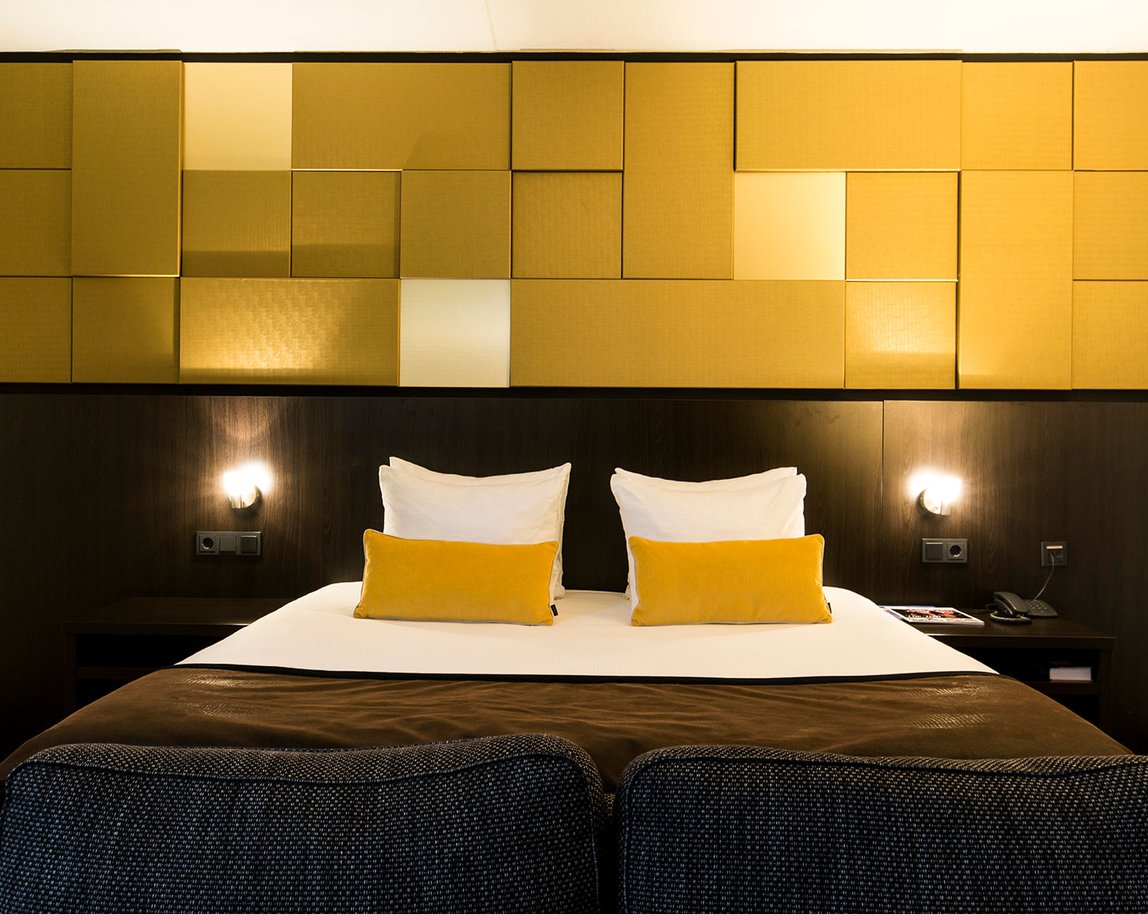 Our Essentials
A location in the heart of the Cultural Capital and extras that will put a smile on your face: Oranje Hotel Leeuwarden is synonymous with a memorable stay in Leeuwarden. But despite of the fact that the hotel already has been there for 140 years, you'll be surprised by all its modern facilities. How about a free yoga mat to do some in-room yoga or enjoying a cup of Nespresso in the luxury of your own room?
Free use of a yoga mat during your stay

Enjoy delicious local Frisian dishes at Brasserie Oranje

Your own Nespresso machine in your room
Nice hotel
We went here several times and every time we have the feeling to come home again. The staff is very friendly, the rooms are nicely decorated. I like the efficiency and environmental friendly details. The beds are good and the breakfast is delicious with plenty of choice. We come back again :)
Another great stay
This is our 4th stay always a warm professional greeting, the most amazing beds and pillows. Can't recommend enough. Central to shops and train station. Would highly recommend, and wouldn't stay anywhere else when we visit family.
A very enjoyable stay
We chose this hotel as it was recommended by the Missing Airmen association of Friesland. It was convenient for the ceremony celebrating the 78th anniversary of the shooting down of our father's air craft and crew over Wons. The hotel was a perfect base to also enjoy the lovely town of Leeuwarden which I can thoroughly recommend for its culture and good food. I also recommend the By Us restaurant for high quality dining